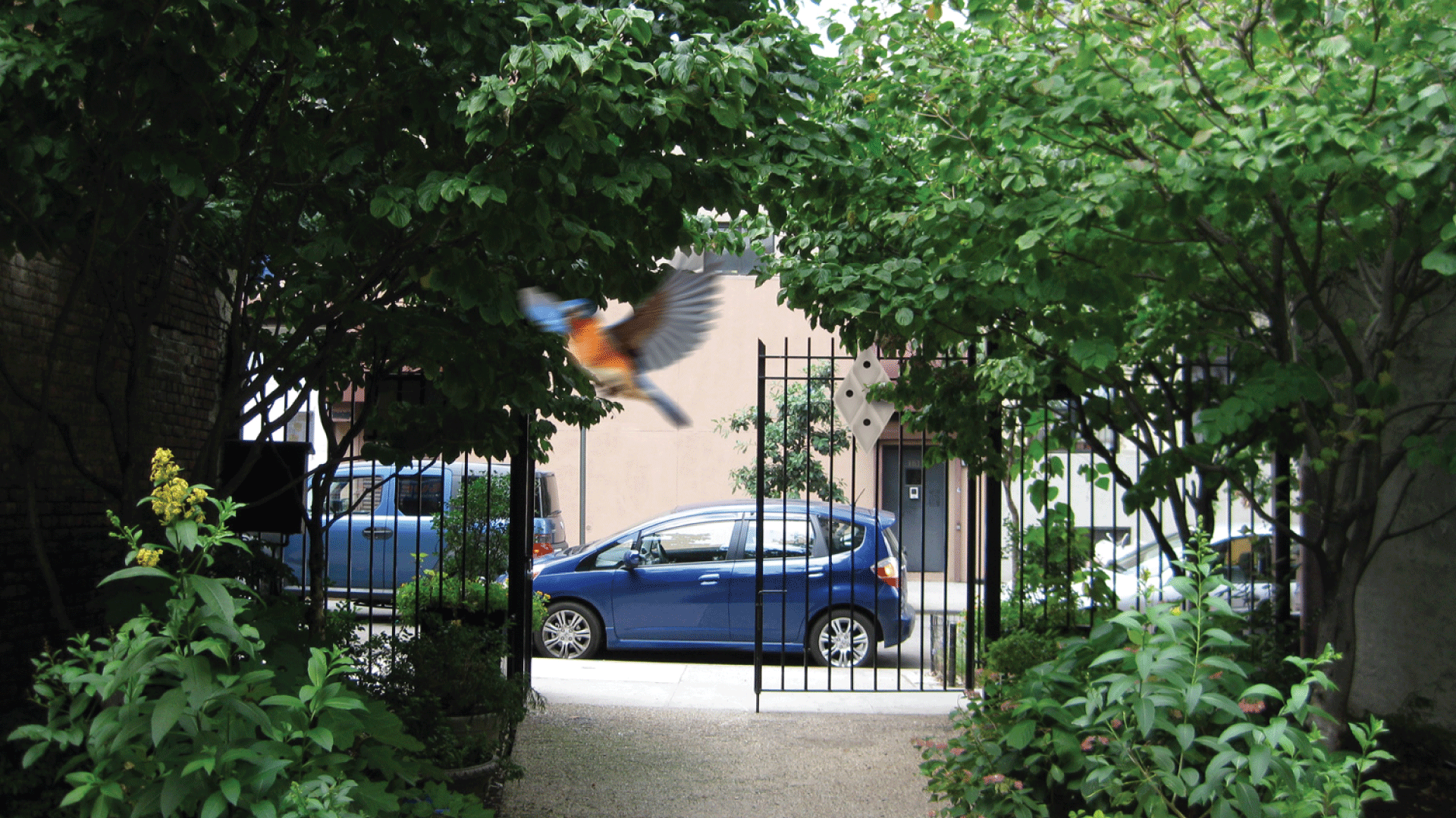 A community garden should be a space that makes a neighborhood better connected, healthier, and more beautiful through the introduction of communal farming and nature.
Pesticide use is fairly common in community gardens however by removing pesticides and introducing western bluebirds, which are natural insectivores, the garden can be healthier for both the humans and the local wildlife that share the space.
Tess is a tessellating birdhouse specifically built to house a western bluebird. They are designed to link together on walls and fences, the most common being the chain-link fence, and display as a visual art piece on the wall.
The cold chain-link fence transforms into an uplifting apartment complex for bluebirds.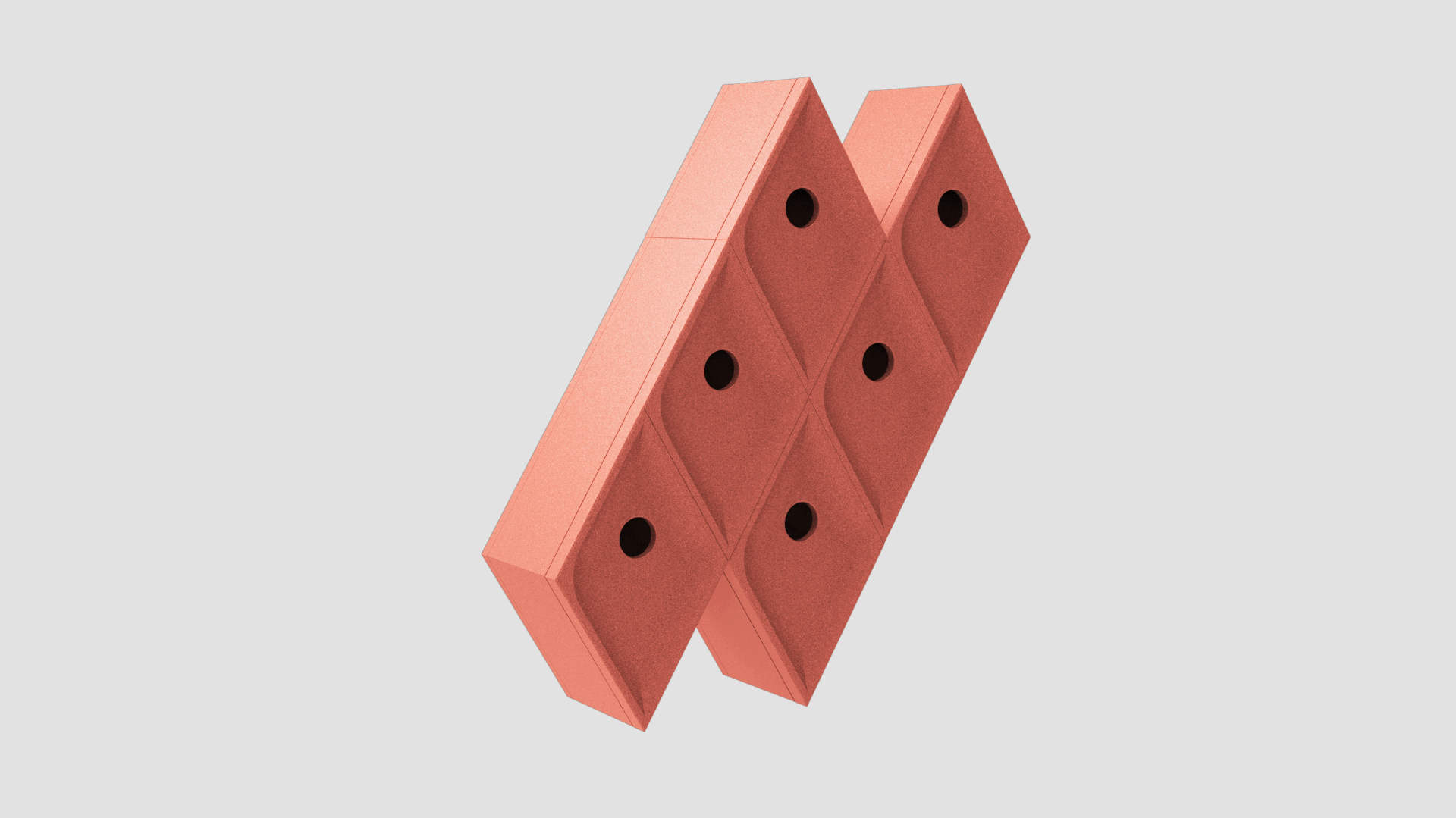 The concaving front face of the birdhouse is directly inspired by the caved form of a natural tree cavity. The soft slope creates added protection from harsh weather and potential predators.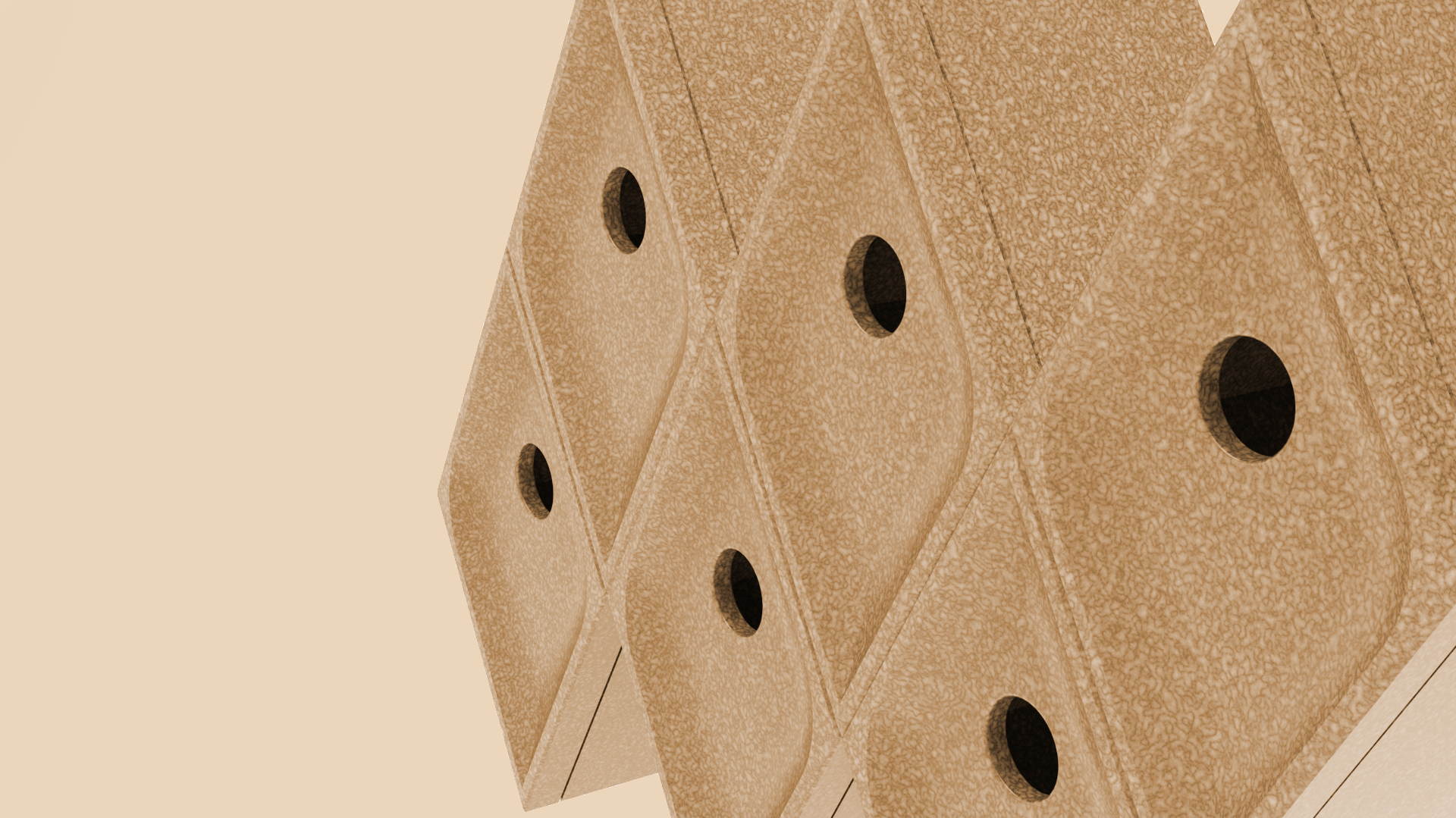 Tess is made of reclaimed wood polypropylene, a composite that is both lasting and warm.